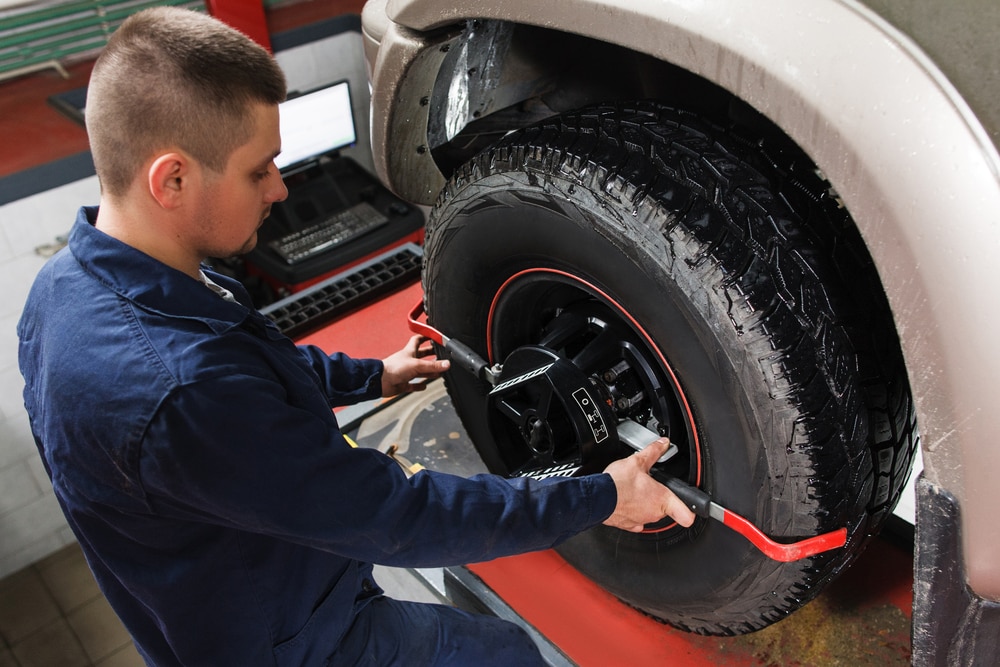 At AutoFair Nissan of Stratham, NH, we want to make sure you get the best performance from your Nissan vehicle. That's why our service department is staffed with Nissan certified technicians who know how crucial scheduling alignment inspections are. If you weren't aware, 
a slight pull to the right or left as your driving can be a sign that it's time to schedule an alignment. 

You may dismiss it as a minor annoyance that you can simply adjust with a little counter steering while you're driving, but you shouldn't let this go on too long as it will get progressively worse. 
Schedule a Service Here
A faulty alignment will cause your tires to wear unevenly causing significantly reduced gas mileage and further wear on all your tires. A faulty alignment can lead to a much costlier repair bills involving your suspension as well.
Our service department at AutoFair Nissan of Stratham, NH will make sure your alignment is done properly to avoid major issues. We'll make sure if you need a tire rotation also, we'll schedule you for one. We won't perform any unnecessary work or maintenance without your authorization. 
We'll always give you a fair estimate before we start which includes our guaranteed lowest price. It's OK if you don't own a Nissan you can expect the same great service as our Nissan owners do. We want you to save money and be safe.
Our technicians at AutoFair Nissan of Stratham, NH know your time is precious to you. We'll perform your vehicle maintenance as expediently as possible. We want you to come back to us for all your car care needs no matter what type of vehicle you own. 
Our main goals will always be your safety and satisfaction. Our service is always your service at AutoFair Nissan of Stratham, NH.